Award-winning Ningxia vineyards among green projects backed by SAIC GM Chevrolet
Share - WeChat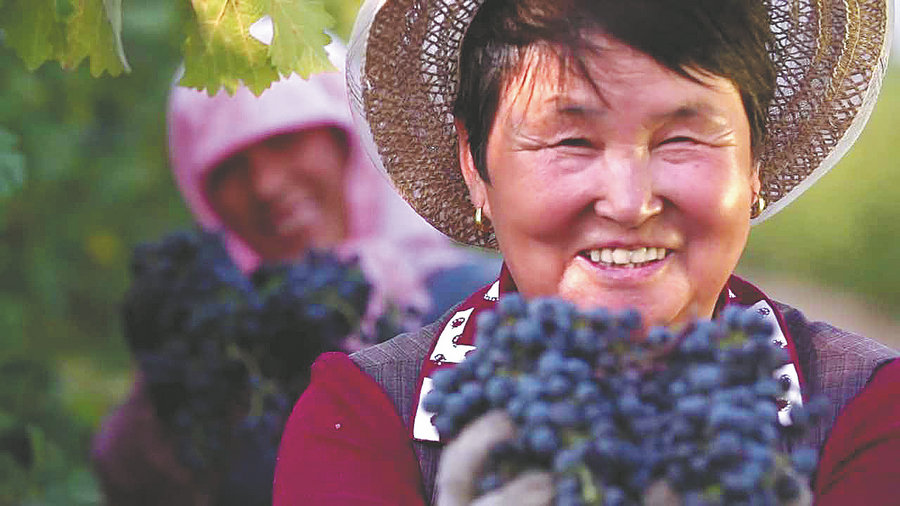 In the desert of Helan Mountain, where Northwest China's Inner Mongolia and Ningxia Hui autonomous regions meet, a group of people have striven for decades to create a miracle, turning the area into an oasis.
The eastern foothills of Helan Mountain, thanks to its unique geographical conditions, act as a natural shield against the harsh northwest winds and cold air. The climate in this area is characterized by low rainfall, dryness, abundant sunlight and heat, a significant difference in temperature between day and night, and well-ventilated sandy soil. These factors make it an ideal place for grape cultivation.
The story dates back to the 1990s when Xie Xingchang, the former Party secretary of Funing village in Minning town in Ningxia, remembered arriving in the area, where he could only see an endless expanse of desert. He recalled how sandstorms could blow away the temporary tents they set up at the time.
Chen Deqi, a Fujian businessman, purchased 6,666 hectares of barren land under the eastern foothills of Helan Mountain in 2007. When he arrived in Ningxia with the ambition of planting a large vineyard, he found that the sandstorms were so severe that they could even blow off the roofs of steel houses.