Hit revolutionary TV series fills market gap
Share - WeChat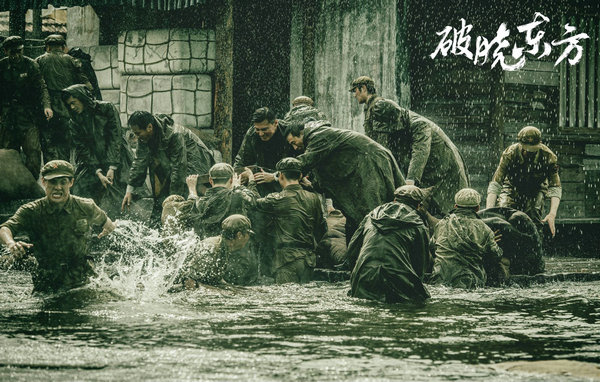 Po Xiao Dong Fang (Dawn in the East), a popular TV series that revisits Shanghai in the first year after its liberation in May 1949, has filled a gap in the market for revolutionary-themed movies and television shows, according to some experts and insiders at a recent symposium held in Beijing.
Despite China having produced a lot of works that retell the history of the Communist Party of China over past decades, few of them provide a comprehensive account of how the Party administered a megacity like Shanghai in the early years of the founding of New China, with efforts from recovering the local economy to restoring social order.
The new TV series, consisting of 37 episodes, is adapted from late historian Liu Tong's nonfiction novel Zhang Shanghai (The Battle at Shanghai), which was first published in 2018.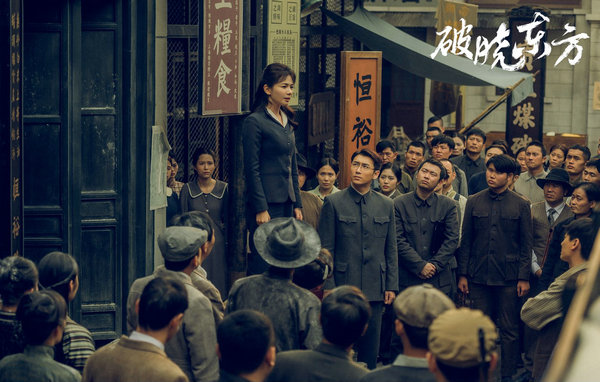 The epic panoramically records the turbulent year of 1949-1950 in the titular city, detailing how Shanghai regained its vitality with a series of strong policies and measures, including cracking down on speculation and profiteering, as well as eliminating spies left by the defeated Kuomintang.
Liu, also a renowned professor at Shanghai Jiao Tong University, passed away due to illness at the age of 71 on Dec 21.
The TV series has obtained an average rating at 1.625 percent on its broadcaster, CCTV-1, making it one of the most popular television shows on the channel earlier this year. Also, the drama has seen its related short videos viewed more than 370 million times on Douyin, according to China Television Arts Commission.
With the script revised 10 times in 2019, the TV series was shot in 2020, with a crew of more than 10,000 members and an ensemble cast featuring 161 actors. A total of over 70,000 props were made to be used on over 140 filming sets, said Shen Jun, chairman of Shanghai Media Group.
Most Popular